There have been several TV shows I have enjoyed watching over the years – and I have to thank my family and friends who have introduced the BBC show "Sherlock" to me.  With my AppleTV, I have been able to download the first two seasons of the show, which has the main characters from Sir Arthur Conan Doyle but set in the 21st century.
Sherlock Holmes is always texting and using his iPhone to help him solve cases and John Watson maintains a blog that follows their adventures and cases.  Not only are the stories and shows compelling and intellectually stimulating, but both characters are active social media users, so I definitely appreciate that.
In case you are interested, here is the trailer for the BBC Show: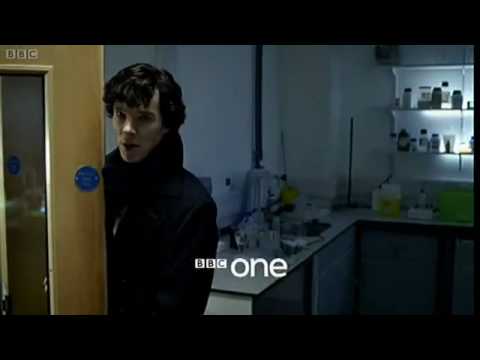 So, what can we take away from Sherlock and apply to understanding how to implement social media strategies effectively?  Here are some points from Sherlock that we can apply when we are talking about social media:
The Science of Deductio

n

:  Looking beyond the obvious characteristics of individuals and brands online, but look at the smaller details that may go unnoticed. The study of understanding and interpreting analytics for behavioral trends within social media can be looked at from this perspective.  Too many times researchers are focused on elementary metrics like likes, follows, etc – but there needs to be further investigation to get the deeper meaning of what is really going on and be able to present the complete picture of what is going on virtually online.

Knowing the methods and apply them from cases to social media

:  Sherlock Holmes is definitely known for his unique methods in solving cases, but for each social media platform – we have to be aware of how to measure, communicate, engage, and evaluate the conversations emerging from each of these platforms and how they all are involved in being an effective storyteller across these platforms on the behalf of a brand or individual.
All information is useful for a detective, or even a social media professional:  We have to look at who is talking, what they are saying, when they are saying it, and what they have done previously.  Data in our case is our friend and the roadmap to understanding all about our target audiences.  Each platform (Facebook, Twitter, Pinterest, Instagram, Google+, etc) are databases filled with information that will help define each individual in great detail.

Always look at the options, even if they are impossible:

  One quote from Sherlock does sum up this perspective very nicely:

"How often have I said to you that when you have eliminated the impossible, whatever remains, however improbable, must be the truth…"

 Sherlock Holmes investigates various cases and is able to pinpoint various details that come up about individuals and their pasts based on facts and additional characteristics.  However, when we are looking at social media – there are certain obvious ways and scenarios people can use the technology. Yet, we have to be aware of some of the impossible or even unlikely situations that may arise – because you never know, they might indeed happen or be true.

"Education never ends, Watson. It is a series of lessons, with the greatest for the last:"

This is not only a perspective that Sherlock Holmes took with his work, but social media professionals can look at this as well.  We have to always make sure we are aware of what is the latest tools and communication platforms out there as well as looking at emerging trends.  We will always be lifelong learners in this regard – learning does not end in the classroom, but instead evolves as we move along in life.
Hope you all are having a great day!
Best Wishes,
Karen