We all love to see some of the great stats that are coming out related to social media for the upcoming year in 2013.  However, what are some good resources we can look at that would be good for us to follow ourselves in our research, or share with our students or fellow colleagues? Most of us can think of a couple established ones off hand (ex. Mashable, Social Media Today, etc), but are there any others we should keep in our resource list and check on a regular basis?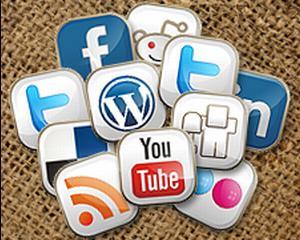 Here are some of the top resources I think would be essential to bookmark, share, and make sure to check on a regular basis.  Some of these resources are ones that have been established of course in social media, but there are a few I would like to point out that would be really good to follow in 2013:
Digital Buzz Blog:  I really like this site because it incorporates not only social media, but mobile technologies as well.  Plus, they provide short and concise posts with video clips from various mobile campaigns all around the world.  I have referenced many posts from this site in my classes – a must go to place especially for those of you who are actively engaged with mobile media.

Fast Company:

Good overall view of what is going on related to not only technology advancements, but trends looking at co-creation and design.  Good articles and posts related to emerging technologies.

VentureBeat

:  Good resource to get breaking news and trends related to social media sites and emerging trends here as well.  There is a lot of focus on the start up culture, but there are some good things to note related to their social section of their website for PR professionals.

Soshable:

 Good website and blog featuring not only current and established social media platforms, but also their main uses as well as how to effectively use them for business and personal activities.

180/360/720 blog

:  The name is unique, but this blog really does a nice job in highlighting key strategy points and presentations that look beyond the basic characteristics of social media. May want to check this out and bookmark the individual posts since the site is hard to navigate.

Simply Zesty

:  Awesome blog from the Dublin-based agency.  Great posts that are insightful, thorough, and timely for what is going on in social and mobile media.  A must read for all those who are actively engaged and working in social media. Check out their latest post looking at 101 social media marketing statistics for 2013.

Social Media Biz Blog

:  Good resource looking at latest trends, research, and insight from professionals in the social media and emerging technologies area.  It is also very helpful to see the various links and additional information being shared within each post as well.
In summary, there are many resources out there for social media updates and forecasts, but the best way to find them is to do some exploring.  Take some time to look at some of these and see if these are helpful for you or those you are working with or even teaching in your classroom.  Learning does not end after you finish college or in the classroom – we all have to be students and continue to expand our knowledge with social media and emerging technologies. 🙂
Hope you all are having a great day!
Best Wishes,
Karen