Online reputation management is a key factor for many professionals and businesses presently in 2012.  More employers are looking online to see what is posted about prospective employees and others are looking online to evaluate the overall personality and character of individuals they know and are associated with.  In many ways, managing your online reputation is becoming more integrated with our daily lives.  There are various ways to approach this – from creating your own hub of information with a personal website or have a presence across social media platforms like Facebook, Twitter, Pinterest, LinkedIn, and YouTube to name a few.  In 2012, personal branding and online reputation management has become one of our primary roles and duties as individuals in business and society.
One of the strategies I tell my students to do is to not only make sure to Google your name on a regular basis, but also check out sites like Social Mention or Samepoint to evaluate what is posted on you in terms of updates, comments, pictures, and videos.  However, there is another site that allows you to see who has searched for you on Google or Bing. The new site is called Brand Yourself, and Mashable just did a post related to its features and how it works. The site allows you to decide what are links that are positive, negative, and neutral.  This is determined by search engine optimization (SEO) and can provide you with some IP addresses, but not all of them.  Check out this video from CNET on the new start up.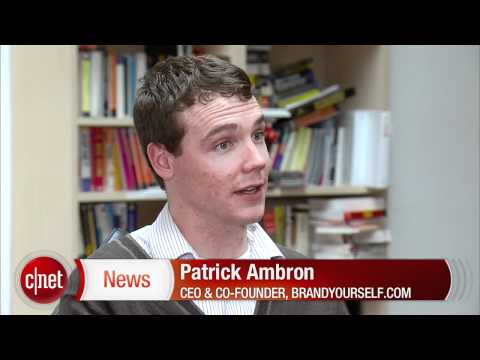 There are of course some ways to handle this proactively – the easiest way is to have one set of manners. If you do not want to have everyone in the world to know it, then do not post it online.  If you wouldn't feel comfortable having your parents see a post, update, or photo – again, don't post it.  However, with these new sites dedicated to look at who has been searching for you online through these various search engines, the issue of privacy again comes up.  We have to take responsibility for our search engine optimization results – not only do we need to have a platform to serve as a hub for our information, but we have to take action and control the search results people are using to come to our websites, blogs, and other official social media platforms.  PR professionals can take action to this not only for their clients, but also for themselves as professionals.  This is also a site for students to be familiar with as they get ready for their first internship, job, or graduate school application.
The Internet is not a private place – and as technology advances – the more this becomes apparent.  Personally, I feel that you have to treat the Internet and social media sites like you would in person.  Only difference is that Google and other search engines and sites now remember what you have said and this stays online forever.
Hope you all are having a great day.
Best Wishes,
Karen