As I wrote down in my last blog post, the original Dr. Freberg (aka Mom) has recently joined the Google Glass Explorer program as well. It's been fun not only having another member of the family to be part of the program, but also see how this tool could be used in Psychology classes.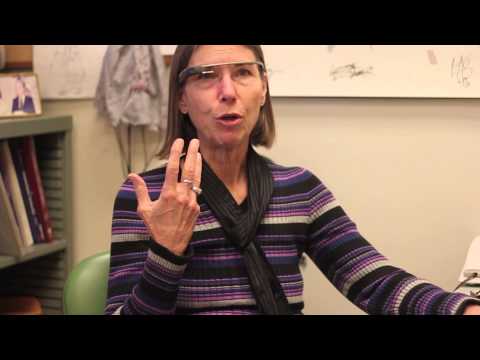 Cal Poly's student newspaper the Mustang News wrote a great article about Mom and how she has been using Google Glass both for your classes as well as ideas she has for research.  Along with the article was a short video interviewing Mom about Glass and also had some clips where she was able to demonstrate how it worked.
I was able to go to several of Mom's classes when I was home for Thanksgiving, and it was great to see the students interact and test out Glass as well. They were amazed and excited all at the same time – and it was fun to see Mom coach them along with the technology so they can get experience with it as well.
As they say – the family that does Glass together, stays together!
Hope you all are having a great day!
Best Wishes,
Karen