I had a chance to talk to my social media class today about Google Glass for their upcoming Google Glass Strategic Brief assignment. The lecture involved going over what Google Glass was and compared it to other forms of wearable technologies, and I talked about how I was using this as a Google Glass Explorer.
However, I also talked about some new campaigns that were using Google Glass for their initiatives in showcasing unique POVs and storytelling. I actually had this conversation in my social media class this morning about how more brands are utilizing Google Glass not only for their own purposes to showcase their point of view, but also looking at how to incorporate it into various campaigns, like how Kenneth Cole has done with his latest campaign on good deeds to market his new cologne.
However, when we are looking at how to use Google Glass, one campaign that was created by a group from London has utilized it to drive the point and message home directly – and through a person's point of view – about the issue of domestic violence for International Women's Day.
Warning - the ending of this video is disturbing and contains violence and may not be appropriate for all audiences. It would be interesting to see what Google's statement is regarding this PSA.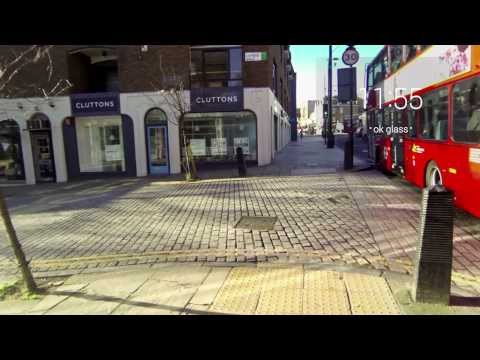 The final line for the PSA that ends the PSA is that despite the progress we have made as a society, women see this point of view every day. This PSA was launched and shared across various sites like AdWeek and others just ahead of International Women's Day.
With this in mind, is the future of Google Glass going to be another outlet for grassroots and advocacy efforts for organizations and issues? What would be some of the other issues and topics that could be implemented by using wearable technologies. How do we as strategic communicators make the point with our messages without causing fear, anxiety, and distress for our audiences and others?
With this particular campaign in particular – it is an eye opener since it is showcasing the point of view that makes you personally feel you are the person in the video, which I think was the point for this PSA. However, we have to continue to look at the boundaries for the potential implications these have on others as well as their perceptions and behavior changes that emerge with these types of campaigns. In summary, with the evolution we are seeing with wearable technologies and trends, we will continue to see more trends like this campaign emerge for social media and strategic communication campaigns.
Hope you all are having a great day.
Best Wishes,
Karen