It is the end of the semester and we are finishing up classes here at the University of Louisville. It has been a great semester and I have been truly blessed to have some amazing students in my classes this semester.
After reflecting on what I have experienced again teaching my social media class for the second time, I found that there were some things that worked again for my students. Most of my students appreciated the Hootsuite University certification assignment as part of the course. Writing blogs was also received well – and several of my students have gotten internships and other opportunities from their blog for this semester.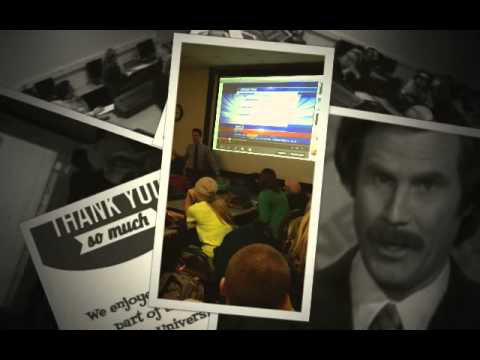 There have been some key lessons I have learned teaching my social media class for the second time at the University of Louisville I thought my fellow colleagues in PR and other disciplines who have a social media class may want to take into consideration:
Build a community: This is where I find that having a personalized hashtag is critical for out of class engagement. Students are able to follow the conversations, resources, and updates you share, but it also sets an overall tone for the class. My social media class was not known as COMM 460, but it was known as #Freberg13.

Your class is part of your brand:

We have talked about branded videos and how this is a trend we are seeing in social media – but when you come to think about it, your social media class is part of your brand. It is what people know you – so why not personalize the experience and market it yourself on social media? I've tried to be pretty transparent on what I am doing on social media for my #Freberg13 class – several professors have followed the class as well as professionals. It is definitely evolved to part of my own reputation as a professor, which is pretty cool!.

Engage with professionals on social media with hashtag:

Whether this is with the guest speakers or fellow professionals in the industry, you want to make sure you recognize these individuals for their expertise, work, and insights in the area. It has been great to see the guest speakers I have brought forth this semester interact and exchange ideas with my students – this is what social media is all about!
Set the tone and lead by example: Social media is "social" and what better way to do this is to set the tone for your class and make sure to not only share relevant content, resources, and updates with your class, but also make sure you are listening and responding to questions and comments as well. It's all about having a conversation.

Create and share regular updates for colleagues to follow class

: I have found Storify to be a good tool to collect various updates from social media about the class – whether they are Twitter updates or Instagram pictures, it does tell a story each week from the class. I just created one for finals week, so this is something you may want to check out.

Don't treat social media like boxing – think fencing:

Many times we see brands, companies, and others push and push information – almost approaching it like fencing. It is about give and take – thinking about the strategy as well as viewing the exchange like dialogue. It's easy to bombard students with lots and lots of information and updates, but have allow them to contribute to the dialogue. This could be done also by making sure to have some sort of a requirement to the class about engagement on social media for class participation. If you want to see what I did for my class, here's the link to my Twitter guidelines.
Overall, it has been a very rewarding experience teaching some great students this semester – wish everyone a wonderful finals week and great end of the fall semester. Have a great day!
Best Wishes,
Karen