I wrote about this topic a few days ago when the story first came out. Of course, this sparked a lot of conversation among my friends and colleagues as well as students in my social media class about the topic.
Another popular blog post that talked about this topic came from Nick Stover, who shared some good points about what people need to know when it comes to social media and coaches at UofL. After a few days, the topic has reemerged via social media and the blogosphere, I have to thank Jason Falls for inspiring me to write this post.
I've known Jason a few years now and he has been a tremendous resource for all of us in working, teaching, and researching in social media. He has been a great person to reach out to and talk about various trends and issues in social media – I actually had a chance to interview him last year for a study that I worked on with a few colleagues of mine. Also, I was able to spend some time chatting with Jason as well as participating on quite the travel adventure this past June from the Integrate Conference. This was the day that we will remember as the time that it took us all day to get back to Louisville from Philly. Major props and thanks to Jason for helping me out on this! These are just some of the major reasons why I respect Jason as a person and as a prominent voice in the field of social media.
Jason wrote this blog post yesterday regarding the comments and point of view Coach Pitino has taken on social media for his athletes. I absolutely agree with Jason on the role that coaches can take when it comes to educating athletes on social media.
One of the things that could be done in this area is to lead by example – like how Coach Pitino does on the basketball court. Social media in general is another court – there are some rules and expectations for people to follow and there are times where you have the have the referee come out and say – okay, that was not right.
Another point that makes what Jason say more impactful is the fact he worked as a sports reporter previously and with collegiate athletics as well, so he has a window into the landscape and overall culture of this industry. He made a comment in this post about how an Instagram video from Russ Smith became viral and integrated into the mainstream media after the win against Cincinnati.
The point is for student-athletes in the role of social media education is to provide them with the skills and tools they will need to be able to handle social media commentary and managing their online presence AFTER graduation and finishing up the their collegiate eligibility. Some may go on to the pros, but a lot of them are going to go pro in something else – whether it is business or engineering or communications. The students need to have the skills and education to be able to translate what they are doing as a student-athlete on social media to what they will do in the workplace.
There are so many opportunities for implementing social media for athletics right now. Let's imagine this possible scenario – what if you had 1) a team that was having an awesome year in their sport and having the potential to win another national championship 2) great engagement with the student-athletes on social media who were posting great content to showcase their skills, 3) a coach that was also on social media interacting with media, fans, and their student-athletes on social media and off the court as well.  You can say that this would be the perfect combination, right?
Louisville has 2/3 points to fulfill this scenario – and the possibilities that this could bring to the University of Louisville and Louisville community are tremendous. Jason has done some work with UofL Athletics, but not basketball. However, UofL has a social media class (actually several) for the students to take. I've had several student-athletes come and take my class so far ranging from sports from football, swimming, volleyball, cheerleading, and dancing.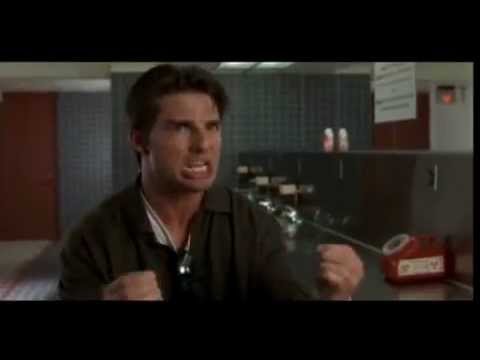 With this in mind, I do think that this discussion needs to continue on the issue of social media education. As Jerry Maguire says in the movie, "help me help you." We are here to help, Coach Pitino – there are many professionals like Jason Falls and at UofL who would be more than happy to be part of this social media initiative. As I mentioned in my last post on this topic, you're more than welcomer to stop by my class and see what we go over. We're all on the same team here, so let's get the ball rolling on this.
Hope you all are having a great day.
Best Wishes,
Karen