For every one of my classes – both online and offline – I try to share some professionals to follow and be aware of when it comes to social media. There seems to be a lot of professionals out there who really have made a mark for themselves, and one of these individuals has been Scott Monty.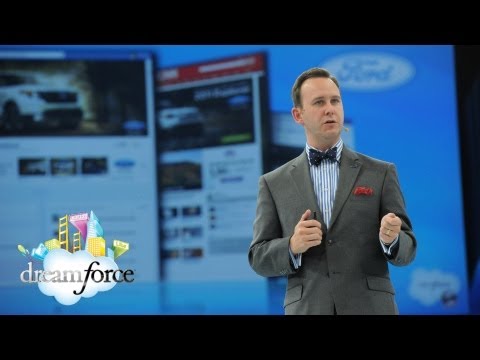 Scott was the pioneer of social media for Ford, and really set the tone for how businesses, agencies, and professionals use social media as part of their overall strategy but also be the focus of establishing a voice and relationships with audiences. However, Scott recently made his announcement known he was leaving Ford after six years. Of course, this caused a lot of people in the social media and PR community to take notice and voice their reactions to it.
Of all of the articles I read on this topic, I found the interview with Scott and AdWeek to be particularly interesting and enlightening. In particular, the role and current status of where social media is right now in society and in business. In many ways, social media has been transformed in many cases as another marketing platform where it is all about getting the message across, and the one that seems to suffer from this model is the presence of engaged dialogue and relationship management.
Another point that Scott raised in the article in AdWeek stuck me – and should also be noted by fellow professors, students, and practitioners – is the term that is being used for the major social media platforms. Instead of what we have considered to be "earned media" for social media purposes – Scott talked about how social media is sometimes being referred to as "rented media."
Is this where social media is going? This is why it is crucial to not have your entire online presence on one of these sites – you want to make sure to connect them to an ultimate online hub that you control – like your website or blog even. Social media can be viewed as extensions of your online presence, but these communities, relationships, and discussions are all happening on someone else's property – whether this is on Facebook, Twitter, Google, and others. We have to realize this as being the trend for the future and have to prepare strategies to address these for businesses as well as for our own personal brands.
Again – I think one thing to note here is that social media first and foremost –  is about being social – if we did the same things we do on social media in real life like promoted tweets, ads, and even sponsored content and hashtags – how would they be received? I am not sure they would be successful. However, if we come in with the purpose of being a partner in the community, listening and attentive to the content in which is being discussed on a particular topic, and provide out point of view and thoughts across, that may work. Trust, loyalty, and commitment do not happen over night or through a span of paid advertisements – they come with stories, human interaction, and relevancy that is both received and provided by the content, services, and experiences that can be shared by others.
I have found Scott to be one of the very few professionals in the social media realm who has been transparent, authentic, and engaging with all audiences online – no matter if they are high profile professionals, or even professors like me who ask questions or comment on current trends and topics. I wish him the very best and look forward to see what his next adventures lead him. Thank you for all you have done so far for the social media community. Good luck and keep us posted, Scott!
Hope you all are having a great day!
Best Wishes,
Karen